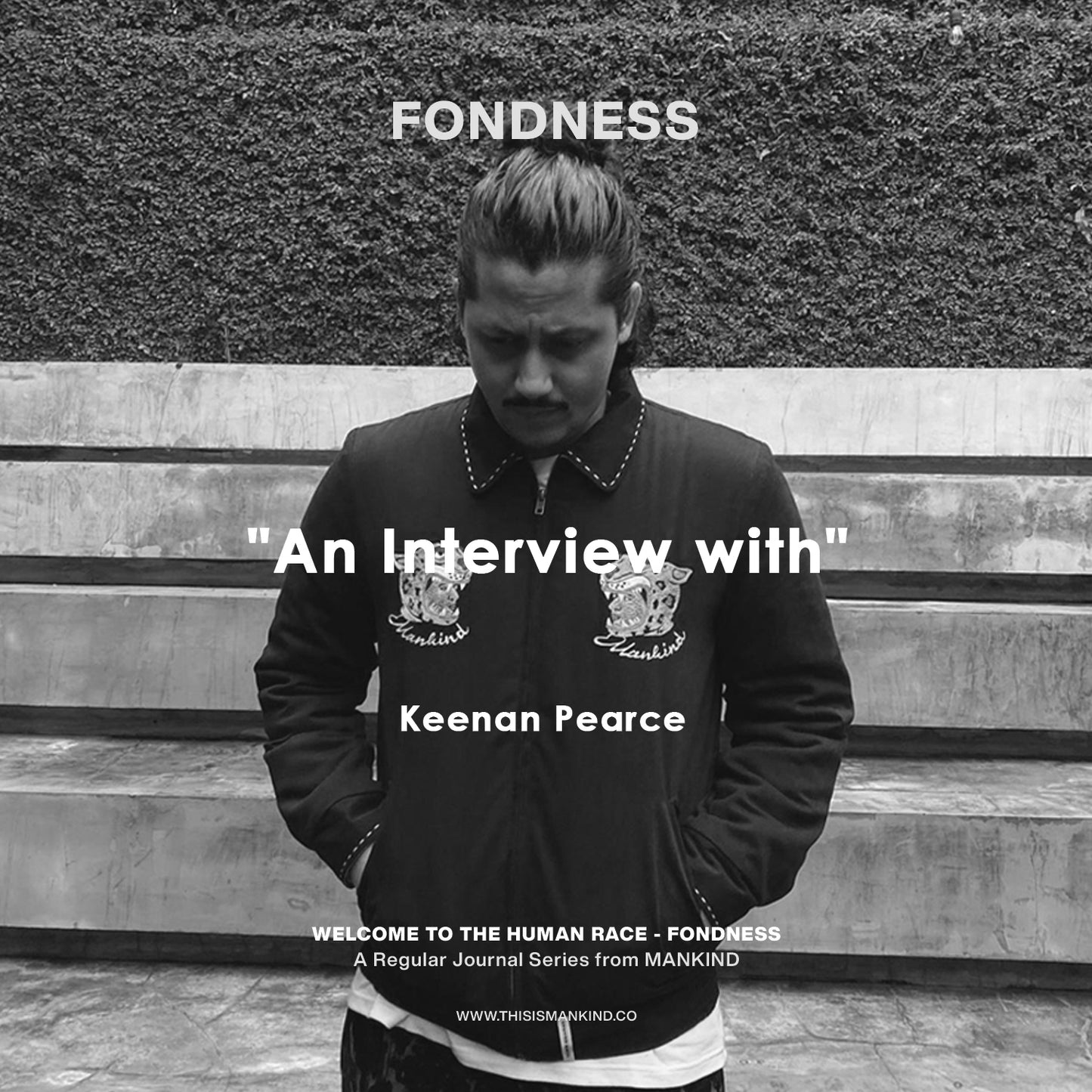 In the fourth series of 'Welcome to The Human Race - Fondness' talking about a sense of living, home, and freedom. We had a chance to talk with Keenan Pearce, Founder and Creative Director of Stoik Trisula a Design and Creative Consultancy based in Jakarta.
Can we run to your creative process or works that you've been working on and where did you get your inspiration from?
Inspiration is incredibly sporadic. But at the beginning of my career in the design industry back in 2013, I was inspired with lots of American design & advertising style. Some of the work that I did in the past are quite heavily influenced by it. I thought they were the trendsetter at the time. 
In 2016, I had the opportunity to work on a project that allows me to travel around Indonesia, and I think that was the tipping point where I realize, "damn, this country has so much to offer!". I remember how fascinated I am the with the natural landscape not to mention the cultural and historical values that comes along with it. I felt that i was taking this source of inspiration and references for granted.
But it's not until 2018 when i was working on a project in Bali with my partner Tim. This specific project requires us to dive deep to the cultural philosophy and ancient architectural system of the island. During our research we notice that a lot of Indonesia's art and cultural heritage are slowly fading away. It was an eye opener for us, we realize the only way to preserve this is by taking it as an inspiration and manifest it in a applicable and relevant way to the modern world. It's an identity that we all need to protect. 
So today, most of our thinking and inspiration are derived from cultural values and beauty of Indonesia, "Mencoba untuk lebih melihat kedalam" has become our mantra in Stoik Trisula.
What was your first break and what was your dream back then? 
After I finish my university I remember having this intense conversation with my mom, I asked her what I should do next ? What sort of business do you think will succeed? I was clueless. And she said that she doesn't have the position and the power to tell me what to do, but one thing that she knows about starting a business, that i should start with an idea of how to solve a problem. She said that I need to figure out what problem that I want to solve and translate those problems into a model that will benefited those people and at the same time benefited me as a business. So that was her only suggestion. It's not very specific for someone who just graduated. Anyway, I ask her again so what's the next step ? She said, try to meet new people, try to meet different people from different backgrounds, meet your old friends, and try to build conversation around it, and you might figure something out. And from one of those random conversation I begin to have this interest in the design & creative fields. 
So yes my first break happens when I had that conversation with my mom. It shifts my perspective from being in a corporate business into a business of solving problems.
What's the thing that you like to do that you haven't had a chance to?
I think to live closer to nature. I was raised as a kid who lives in a big city.  Now that I have own family, I would love to experience raising a kid closer the beach and mountain.
What has this situation taught you and how's home feels like to you right now? Especially in this situation.
The first and the most natural thing for us as humans when we experience a major change in our life is we adapt. We adapt to this situation and try to get as much as information about whats gonna happen In the future. Next, we improvise. 
To be honest, I kind of enjoy it, because my 2nd baby was born 2 months ago, really in between this chaos, to be able to spend this much time with my newborn is something very…..how do I say it.. very lucky. 
And yes home for me it's the safest place to be, it's the happiest place to be, the most comfortable and relaxing place to be.
When did you first discover fashion? 
My dad is British and my grandfather is Welsh, so that heavy gentlemen attire was something that evolved around the house. So on a casual day on Sunday, my dad would be wearing a short-sleeve shirt and short cargo pants, it's like the most casual attire. But on his usual day is always about suit and tie, tailor-made with his name inside the suit. I think that was my first exposure to fashion, but somehow it doesn't translate to the way I dress today, maybe because of the weather, I don't know. 
How would you describe your outfit preference or how you dress?
This is the first time I've gotten this question in my life. I don't know, I never consider myself as a fashion enthusiast, I don't read a fashion magazine, I don't follow any fashion news, but I think fashion is a translation of your personality in the form of an outfit, sometimes I see a lot of fashion figure they have like one statement that represent that look,  something with very complex details like "Reinventing the Classics".
What are your favourite brands? And what is your essential? 
It sounds cliche, Mankind is my favourite brand, I told Ginar and Chaka several times, I never have this sort of relationship with a brand before. 
But Mankind, I think the top fullest of patterns I don't find somewhere here in Indonesia. I think since the day you launched this thing, this is what I want. Because for someone who don't see fashion as a primary interest, of course, I care what I wore, sometimes I always confused in my closet what to wear today, but when I found about this I don't need to think about this anymore, I can wear a blank shirt and put my outer, and I can wear it formally, I can wear it casually, I can wear it with my shorts, solving my problem.
What's been keeping you sane lately?
My wife music selection every morning during breakfast. it's making sure that every morning I woke up with good state of mind. 
If you have any advice for others, what would that be?
It's an advice to myself too. Do the right thing, take inspiration from kindness and empathy. And learn from the natural world,
Because not only can observing and being in nature spark fantastic, important, creative work but it can also offer lessons for basic living: how to be healthy, how to be calm, and how to find balance, for instance.