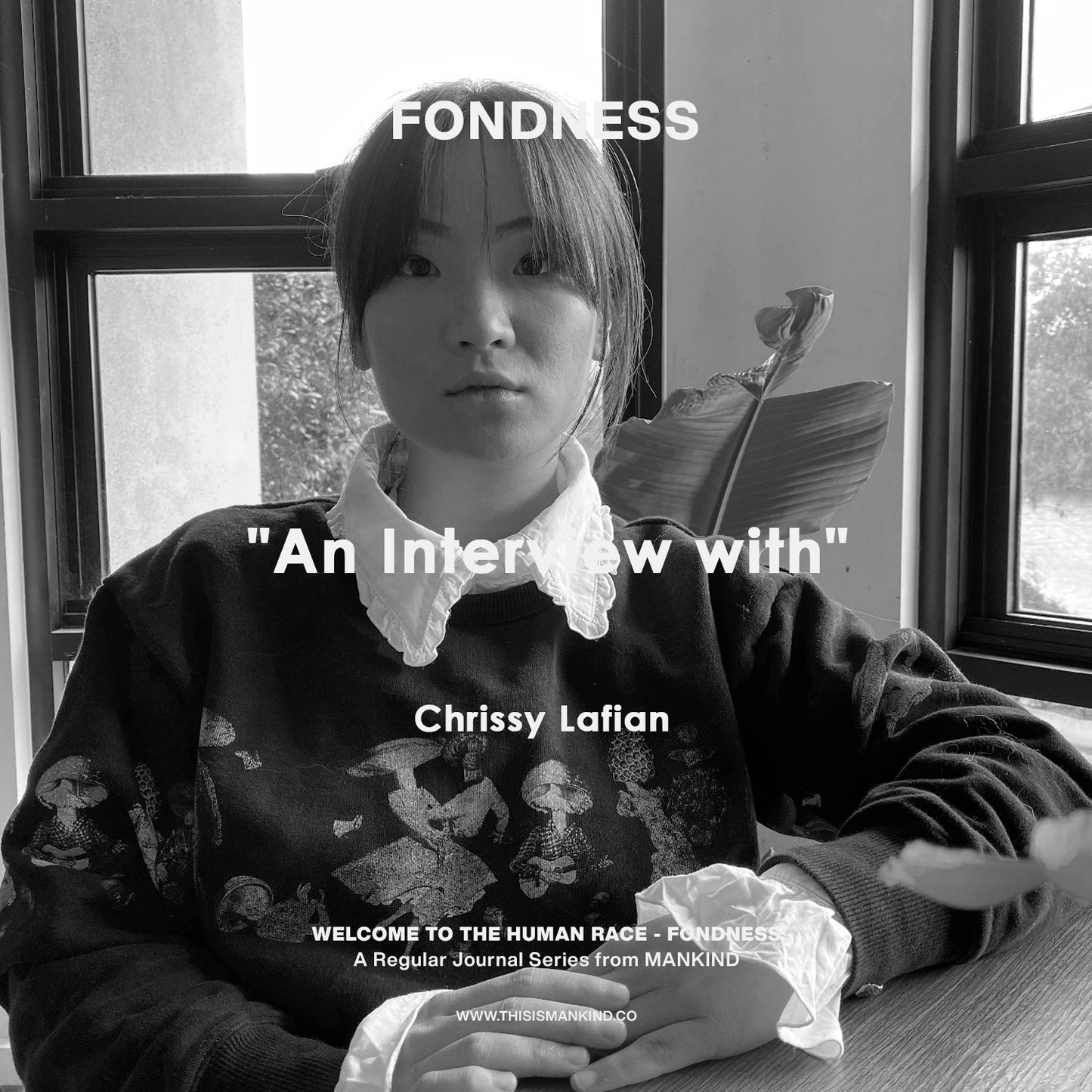 In the Third series of Welcome to The Human Race - Fondness talking about a sense of living, home, and freedom. We had a chance to talk with Christine Fenty Lafian, Creative Director and Founder of Suku Home.
Could you tell us a bit about yourself? 
I'm involved with, and oversee, pretty much everything to do with my brand, Suku Home, from the creative side to the business management, including marketing side, and retail. I like to be challenged and keep everything interesting, so engaging with all aspects of the brand is fun and keeps my work days fresh. 
I graduated from University, with a major in graphic design. After I finished, I ended up working with the Australian brand Zimmerman for about eight years. It was in this role that I learned so much about the industry. From there I had a clear vision that I wanted to start my own project, and how I am going to evolve my own brand. At first, Suku Home started as a hobby, to have a passion separate from full-time work. I enjoyed it so much that I decided to do it full time, I guess the rest is history. I've learned that it's true that if you give something 100%, you will see the best results.
Can we run through your creative journeys? 
I normally start with an honest expression of how I feel at that time of my life, so the collections I do for Suku Home have a personal story behind them; every season we are working with different topics and stories to develop into an aesthetic look. 
For example, one of my early collections was called Lucidity and all of the colours in that collection were all grey; it was an expression and interpretation of my connection with mental health and struggles, as an evolution of my personal journey. Another collection, called Moments In Love, was about my discovery of love and how I personally connect myself with the subject. So for me, every collection is storytelling, it's a message of what I want to portray at that time of my life. 
What was your first break and what was your dream back then? 
To be honest, I was doing it as a hobby, it wasn't my initial intention to do this full time as my profession. The first break was probably when I started to notice the sales and demand increase for Suku Home, that's when I realised that I could live off my hobby and turned into a profession. My first terrifying moment of momentum was when I had the opportunity to open my store. It was one of the most difficult decisions ever to leave my  job and do Suku full time. But a hard decision is only hard when you make it, once you make it… life goes on. 
Has my dream changed since I graduated?  My goal has changed but my dream is still the same. My ideal of a good life is being content and happy. My idea of success has never been really career-driven; it's more an honest journey of what would make me happy. I have always created my life around that. 
What's the thing that you like to do that you haven't had a chance to? 
I've always been passionate about sharing what I've learned to other people, through consulting for other brands or helping small businesses that I love. 
I feel like I've gone through so many journeys and learned so much from each one, it's my time now to give back to people who need it. I always wished at the beginning of my journey that I had a mentor to look up to and help me, so that's definitely something that I want to make the time to do. It's now about finding the energy and internal capacity to be able to do it!
What has this situation taught you? 
To be malleable, to never let yourself stop learning. I feel like the only people who can survive through these kinds of individual journeys are the ones who are easily adaptable to the whole thing. When you reflect on the situation, my advice is that you are willing to acknowledge all your old beliefs and all the old methods that you mastered, and be ready to throw them out of your window and learn to adapt to whatever changes are in front of you. 
How's home feels like to you right now? Especially in this situation 
It's been good being at home. I enjoy it in a sense, because I have been travelling a lot for the last 3 years. In saying that it's also been hard. I've got two homes and one is in Indonesia so I've missed that a lot especially at this time. I know I'll be back so it's hard to feel like it's really a complaint, just heartache.
When did you first discover fashion? 
I've always liked the idea of dressing up. My mum says that I have always wanted to pick my own clothes, since I was a kid. She also says I've always had my own style, so I guess from an early age I connected dressing up with style and not with fashion.
How would you describe your outfit preference or how you dress? 
How would I describe it? Anything comfortable! 
What are your favourite brands? And what is your essential? 
Probably sneakers and a uniqlo t-shirt in every colour - they're my essentials. 
If you had a chance to call/meet someone you admire, who would that be? And let them know why you appreciate them 
I would like to meet Joan Didion, my favourite writer. I'd want to tell her that her strength inspires me, and that she's generally an awesome lady!
What was something that brought a smile to you this week? 
I went for a trek, away from the city. Being able to see the trees and breathe the fresh air… I became happy again.