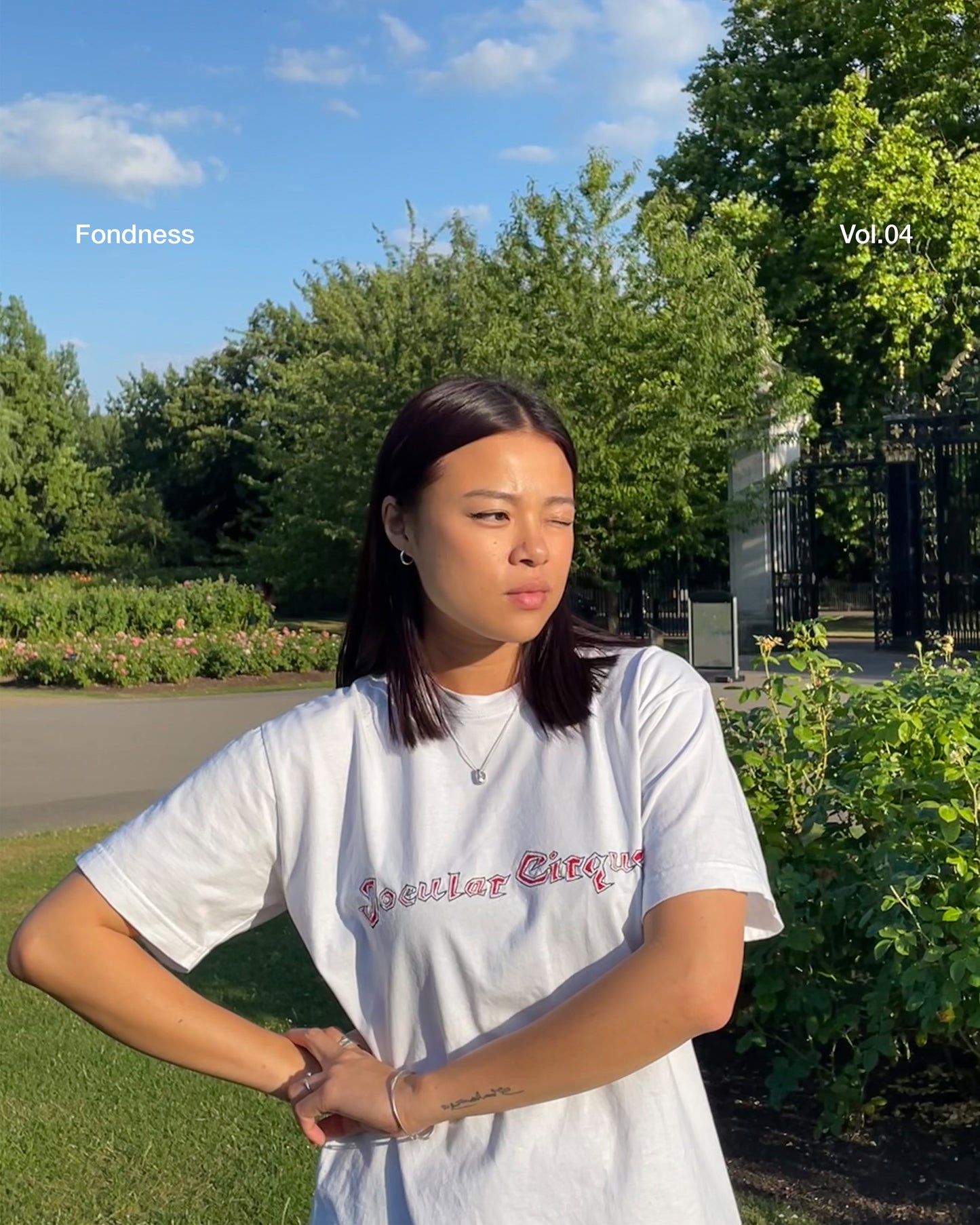 In this first episode of the fourth volume of Welcome To The Human Race - Fondness we had an interview with Nadia Tjiantoro to talk about her daily life, occupation, and what it is like to live in London as an Indonesian, raised in Australia. 
Nadia started to put his existence in the creative environment as a fashion model and already has a remarkable portfolio. She also has marked her way to international recognition by appearing in global renowned brands such as Arc'teryx.
Could you introduce yourself? What are you working on right now?

Hi! My name is Nadia Tjiantoro, I grew up in Sydney as a kid, then spent the rest of my young to teenage years in Bali! I'm currently in London at the moment, literally just finishing my BSc in Strategic Fashion Management this week at London College of Fashion! 
At the moment, I've just been juggling university assessment and part time work really - but got a few fun and creative things in the works that I can't wait to focus on, now that I'm done with university.
You are currently living in London. What's it like living in London and what's the difference between London and Indonesia?
Besides the horrible cold weather? I would have to say how different the overall pace of things is here compared to Indonesia. People have such a strong work drive which is inspiring, and are always on the move - however, unfortunately, the work-life balance here is so poor compared to back home. Back home in Bali, I was able to have a proper start to my morning, followed by a productive work day, then have to eg. see friends at the beach for sunset after - without feeling completely drained. While in London, you end up spending so much of your time on public transport going to and from home - that by the time you're home, it's late and you're exhausted. 
What does acting modeling mean to you? Tell us your very unforgettable moment!
Modeling has always just a been fun side hobby to do really,  which also gave me the opportunity to connect with other creatives in the industry. Where I always found it fun to collaborate and be apart of other people's creative visions. 
One of my most unforgettable moments was shooting a campaign for Awarta Nusa Dua Resort, where I had to lay in 50kgs of red chili, shot from a few stories above at midday. Was so much fun even with chilli in my eye, and the struggle of the glare and heat of the sun. But! The final images were so worth it! 
Having everything on the table is quite complicated, is there any tip for being organized and productive? 
I love to-do lists. I don't necessarily get it all done, but I love the process of being organized and getting all my priorities in order. First I write down everything I need done, then group them, and create a loose day structure, then slowly go through the list - with 15-20 minute breaks in between. Don't forget lunch too! I always find writing everything down helps visualize my workload - then you actually realize it's not as much as you thought. 
Would you name a person that you credit the most in your career?
No doubt, my mum - I definitely get my work drive from her. Never still, and always looking for new ways to be busy but productive. She's shown me that it's okay to take risks, try things out - and see where things go from there, rather than stay comfortable and safe. 
What's your version of self-care?
If I was back home, it would be surfing in the early morning. However, since I'm in London, it would either be going bouldering in the early morning - or a solo day crate digging for cheap records. 
What song do you sing in the shower?
Definitely depends on my mood, but it's usually either In my bed - Dru Hill or Settle For My Love - Patrice Rushen. 
How would you describe your outfit preference or how you dress?
Simple, functional with minimal/statement accessories - oh and comfortable! Which is why I'm usually in wide leg trousers and a Uniqlo-U tee, with a few rings and a neck scarf. I do love to dress quite minimally, and just style my outfit with different bags, shoes and accessories - or a cute eyeliner look. 
What is your favorite brand? And what is your essential?
Engineered Garments and Frizm Works - But Not gonna lie, uniqlo is probably my favorite brand for their affordable essentials and their Uniqlo U cutting. My current fashion essentials would have to be the Uniqlo-U crew neck t-shirts in black and white, my Skeletor.J bracelet and Engineered Garments neck scarf.