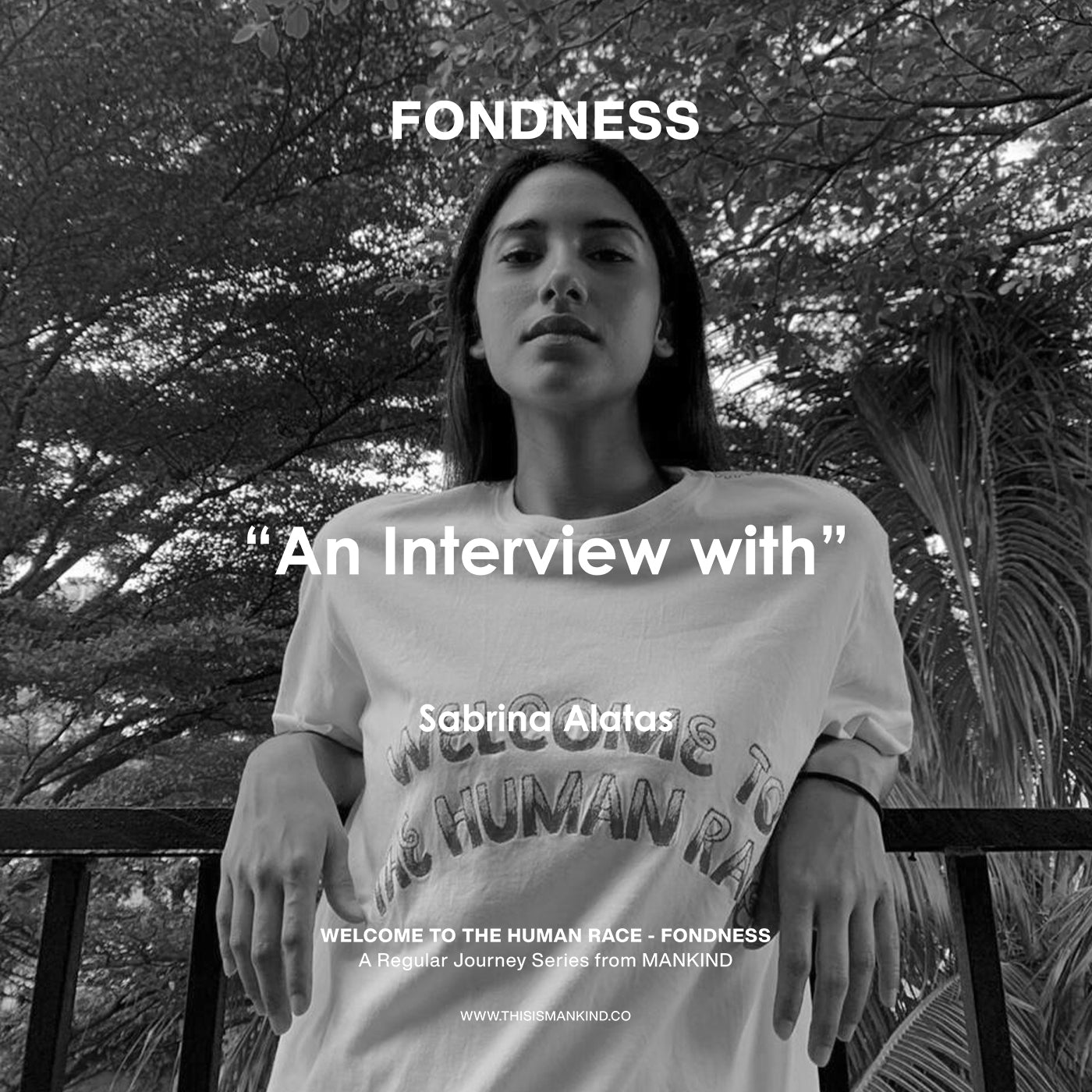 In the second series of Welcome to The Human Race - Fondness talking about a sense of living, home, and freedom. This time we had a chance to talk with a chef and the owner of Manje restaurant.
Could you tell us a bit about yourself?
Currently I'm running my restaurant in Jakarta is called manje before that I was working in a few restaurant after studying in Europe. it's been running for 2 years now focusing on that we called modern Asian cuisine.
Can we run through your creative journeys?
I mean it started from highschool when enjoy going out to get some food and whenever I bumped in with something that I like, I always try to make it at home share it with my family also having that idea with people around having food together it's why I love cooking.
And I studied in France for about a year and a half, working part-time in some restaurant in Paris also Lyon and taking some internship in the south of France in summer during my studies. After graduating coming back to Jakarta in early 2017 straightly jump into the hospitality industry and I started working in this french international restaurant in Kemang. Back then I wasn't working in the kitchen, I was into organizing the events and also helping to develop the menu basically like food and beverage consultant or developer. 
After years of doing it, I was having this idea to open my own business, so I started reflecting on what I've done in years especially with french cuisine and wanting to explore more. I shifted to look at more into the environment of where I'm at such as Asian cuisine, Asian food and also street food is one of that I enjoy the most here in Jakarta, so I kinda have this question in mind like how to make it more interesting. My first idea was this street food called bakpao that you could find here in the streets of Jakarta and kinda fused it with bao (Taiwanese street food) which is kinda similar with main ingredients like chicken, beef and all. so I've continued exploring and take me to where I'm now with my restaurant, but my main idea was just purely for people to be able to enjoy such a simple as a comfort food.
What was your first break and what was your dream back then?
I always wanted to cook and just working in the kitchen, my first break is that actually when I doing this internship in Paris during my studies. Back then I always wondering that I'm not good enough because you know the pressure in the actual kitchen is different and harsh when you work in such a restaurant, and one time the chef of the restaurant is giving me a compliment about my work and that's the moment where I felt achieve and continue with more confidence in me.
What's the thing that you currently pursuing or that you haven't had a chance to?
So many things :)) well first my restaurant also I always wanted to learn a visual art in future because I like to draw a lot even when I was working in the kitchen and always wanting to explore more. But unfortunately I couldn't do much especially during this time and condition.
What have this situation taught you and how's home feels like to you right now? Especially in this situation
A lot actually beside working at home, I never thought I could survive in this amount of time but when I reflect on others or the situation it makes me to be grateful. The good things is that I could still spend time with my family at home and everyone is closer to each other, I spend more time also on cooking, learning new stuff and developing new menus.
When did you first discover fashion?
Long short story most of my family and most of them were into fashion so I was kinda growing up with that.
What are your favourite brands? And what is your essential?
I don't really have favourite brands, well because of my work and my daily routine I'm obligated to dress in something that comfortable because I move a lot in the kitchen and heat. Comfortable and handy so yea long pants preferably with a lot of pockets, shirt or t-shirt, shoes mostly safest thing that I could wear in the kitchen and handy bag to put my stuff in.
What was something that brought a smile to your face this week?
My friend that brought me food!
If u had a chance to pick  a free stuff and deliver to your door, what would that be?
Sous vide for sure I kinda need to replace my broken one
Special recipes for you to cook at home by Sabrina Alatas